Personal and Family Life Insurance
We create financial security for you and your family should you die prematurely.
Term Life Insurance:
We do a detailed evaluation of your family's financial needs
We assess your existing financial capacity to manage the cost of meeting those potential future needs and help you to find the affordable balance to:

Pay final expenses and any debts you may have.
Ensure your family has the resources to maintain a comfortable standard of living.
Ensure your children are not deprived of future opportunities for recreation, sports, or schooling.

We expedite the payout process coordinating with your other professionals to ensure immediate access to money so the household bills can be paid and your family can focus on recovering from your loss.
---
Whole Life/Tax Planning
While you are still living, some whole life insurance policies can: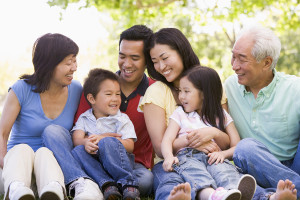 Build tax-advantaged cash values which you can draw upon as needed for personal or business opportunities

If you stay within prescribed limits, the cash value is only subject to income tax when it's withdrawn.

Supplement your retirement income or help provide for long-term care or home care for a family member.
Provide insurance protection for life. (See term above)
Call today to 250-475-3443 for a no obligation assessment of how you can protect your family or fill out our on line inquiry form here.