The Legacy group is a family owned financial planning firm originally established by Dennis Abbott, now retired, in 1988.  Trent Abbott joined his father's firm twenty years ago in 1995 and the two grew the practice together in the Selkirk waterfront office each specializing in a unique area of the industry.
In 2010 Dennis retired and Trent took over, expanded the practice and moved it to their current offices on Fort Street.  Moving to his permanent office residence in the old flower shop on Quadra Street later in 2015, Trent and his associates will continue their work with clients, creatively planning for their unique insurance needs.

It was 25 years ago, this past July, that I started my career in the insurance industry. It Began at Canada Life where I spent the first five years of my career understanding the inner workings of the insurance industry. After my experience at Canada Life, I made the move into the family company and subsequently took it over. Over that period of time I married my wife Jane, and had three kids; Tyson (18) Vienna (16) and Teaghan (10).
I have bought and sold homes, cottages, and businesses, all of which has given me insight and experience to share with families and business owners who may have similar issues pertaining to planning. My experiences and family have also driven me to be a person who finds passion in helping people solve their problems in creative ways. Sports and family are my personal priorities with every other minute dedicated to my craft and developing meaningful relationships with like minded people and entrepreneurs.
I look forward to meeting with you and creating a unique customized plan for your successes and peace of mind.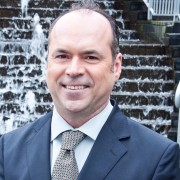 Richard is a Licensed Insurance Agent and a member of Advocis, the Financial Advisors Association of Canada. He has a Bachelor of Commerce degree from McMaster University of Hamilton, Ontario. Additional designations include Group Benefit Associate (GBA) with the International Foundation of Employee Benefit Plans and Health Insurance Associate (HIA). He is presently completing his final course towards a Certified Financial Planner (CFP) designation.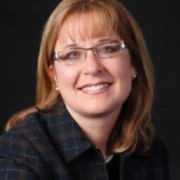 In 1988, Patricia initiated her professional career at a Vancouver law firm where she specialized in the area of Wills and Estates. Over the next ten years, Patricia continued to work within the legal sector, providing personal and corporate succession planning and tax advice.
From 2002-2008, Patricia was the National Vice President for RBC's Private Trust Services with her primary focus being to build the high net worth trust business for RBC. In 2008, Patricia joined Canada Life's BC Regional Marketing Centre where she added a wealth of technical expertise in trusts and wealth preservation planning.
Patricia has earned her CFP and CLU designations and received the 2009 CLU Tony Award.  She is a member of Advocis, the CBA Wills & Estates subsection, the Society of Trust and Estate Practitioners, the Canadian Tax Foundation, and an associate member of the Conference of Advanced Life Underwriting. ( CALU)